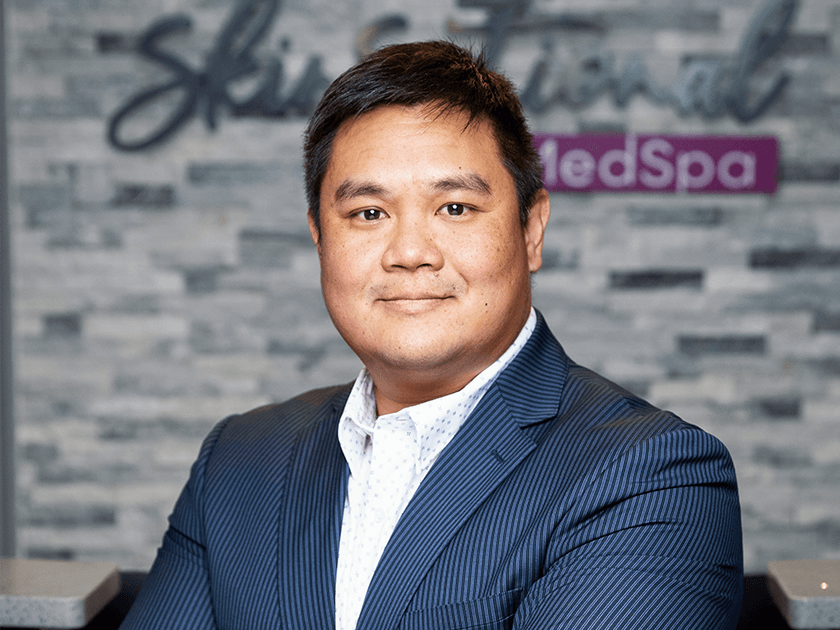 We are pleased to introduce you to Reo Pugao, M.D., D.D.S., F.A.C.S., our medical director, as well as our facial cosmetic surgeon. He is a board-certified oral and maxillofacial surgeon with an emphasis on facial cosmetics and reconstructive surgery. After college, Dr. Pugao earned his doctor of dental surgery from Loma Linda University. He also attended Louisiana State University Health Sciences Center, School of Medicine-New Orleans, earning his doctor of medicine degree. Dr. Pugao then completed his post-graduate training in oral and maxillofacial surgery with a general surgery internship at LSUHSC in New Orleans.
Dr. Pugao recognized his passion for facial aesthetics and surgical enhancement early on. He studied facial cosmetic surgery during residency under the instruction of Dr. Jon Perenack. In addition to being a partner of El Paso's top oral and maxillofacial surgery practice, Dr. Pugao associates with the borderland's most talented and well-known plastic surgeon, Dr. Scot Martin in Las Cruces. We are very fortunate to have Dr. Pugao on our team and are pleased to make his talents available for our patients.
Certifications and Society Memberships
Dr. Pugao's credentials include:
Member, American Academy of Cosmetic Surgeons
Fellow, American College of Surgeons
Fellow, American College of Oral and Maxillofacial Surgeons
Fellow, American Association of Oral and Maxillofacial Surgeons
Diplomate, American Board of Oral and Maxillofacial Surgery
Specialties and Expertise
Dr. Pugao is talented at facial cosmetic procedures, including facelifts, rhinoplasty (nose jobs), forehead lifts, eyebrow lifts, eyelid surgeries, ear surgeries, facial fat transfers, lip lifts and augmentations, neck lifts, and chin and cheek augmentations.
Dr. Pugao graciously provides our patients with no-cost facial surgery consultations. Go to skinvip.me to schedule directly with Dr. Pugao to get more information on what he can do to enhance your beauty.