Meet Reina Flores – Patient Services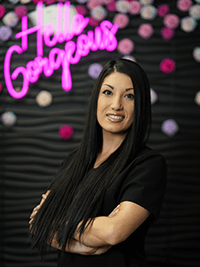 Reina Flores is the office assistant at our beautiful SkinSational MedSpa. She strives to demonstrate the highest level of integrity and commitment to the med spa and its patients. She was born and raised in Pomona, CA but relocated to El Paso, TX in 2019 after many years of visiting the beautiful city. She is a wife and mother of two amazing children. One is passionate about music and is a lead guitarist and piano player. The second one is a gifted artist and an incredibly gifted designer. Reina is a passionate animal activist for PETA. She is a natural-born leader with exceptional customer service skills, a team leader who goes above and beyond to make SkinSational MedSpa successful and its patients happy and satisfied. She has been with SkinSational since December 2020, and she takes pride in calling herself a SkinSational team member who works with highly skilled and passionate women, the extraordinary Dr. Pugao, dentist and spa owner Tracy Provenghi, and chief executive officer, Peter Gonzalez.
Meet Peter Gonzalez – CEO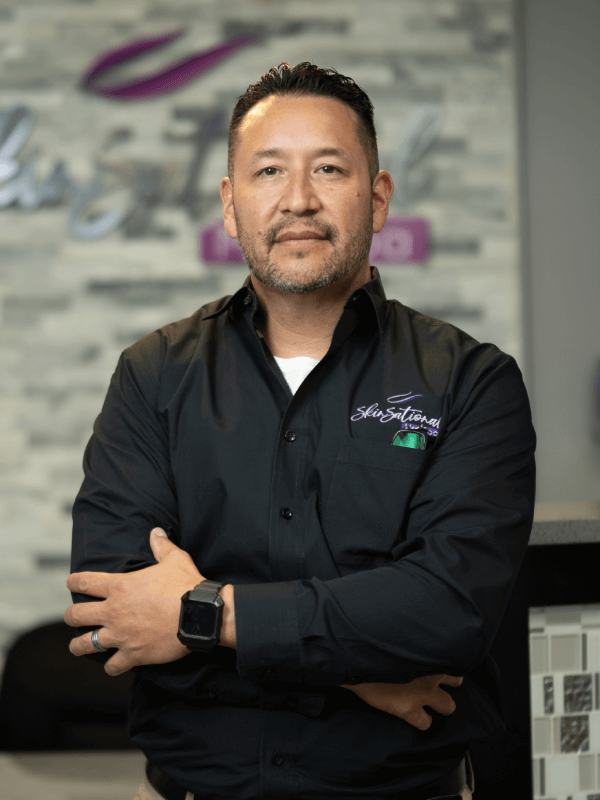 Peter Gonzalez began his first career as a systems engineer in 1999. He then spent the last 20 years in business development in the tech and medical markets. He started Medtech Advantage in 2000, a local IT-managed services company, that serves the medical tech industry in support, security, and HIPPA compliance. In the summer of 2018, he formed a business partnership with Dr. Tracy Provenghi and as the saying goes, the rest is history.
In this short period of time, they have expanded Awesome Smiles, their medical parent company, from a five chair, 1800 sq ft. practice, to a 13 chair, 5,700 sq ft two-story practice. In 2019, they collaborated on the design and business plan for SkinSational MedSpa and opened their doors on July 27, 2020. They continue to experience growth and are a Diamond Level, top 500 spas in the nation. They plan to expand and offer many more services in the next years to come.
Peter received his Bachelor of Science in Information Technology in 2003, Master of Science in Computer Information Systems in 2006, Master of Business Administration in 2018, and Master of Healthcare Administration in 2018. His hobbies include writing and composing music, weightlifting, and traveling.
Peter Gonzalez's credentials include:
Member, The National Society of Leadership and Success
Microsoft Certified Systems Engineer
Microsoft Certified Professional
CompTIA A+ Certified
CompTIA Network+ Certified
Lean Six Sigma Certification
Related Posts