Can KYBELLA® Give Me A More Defined Jawline?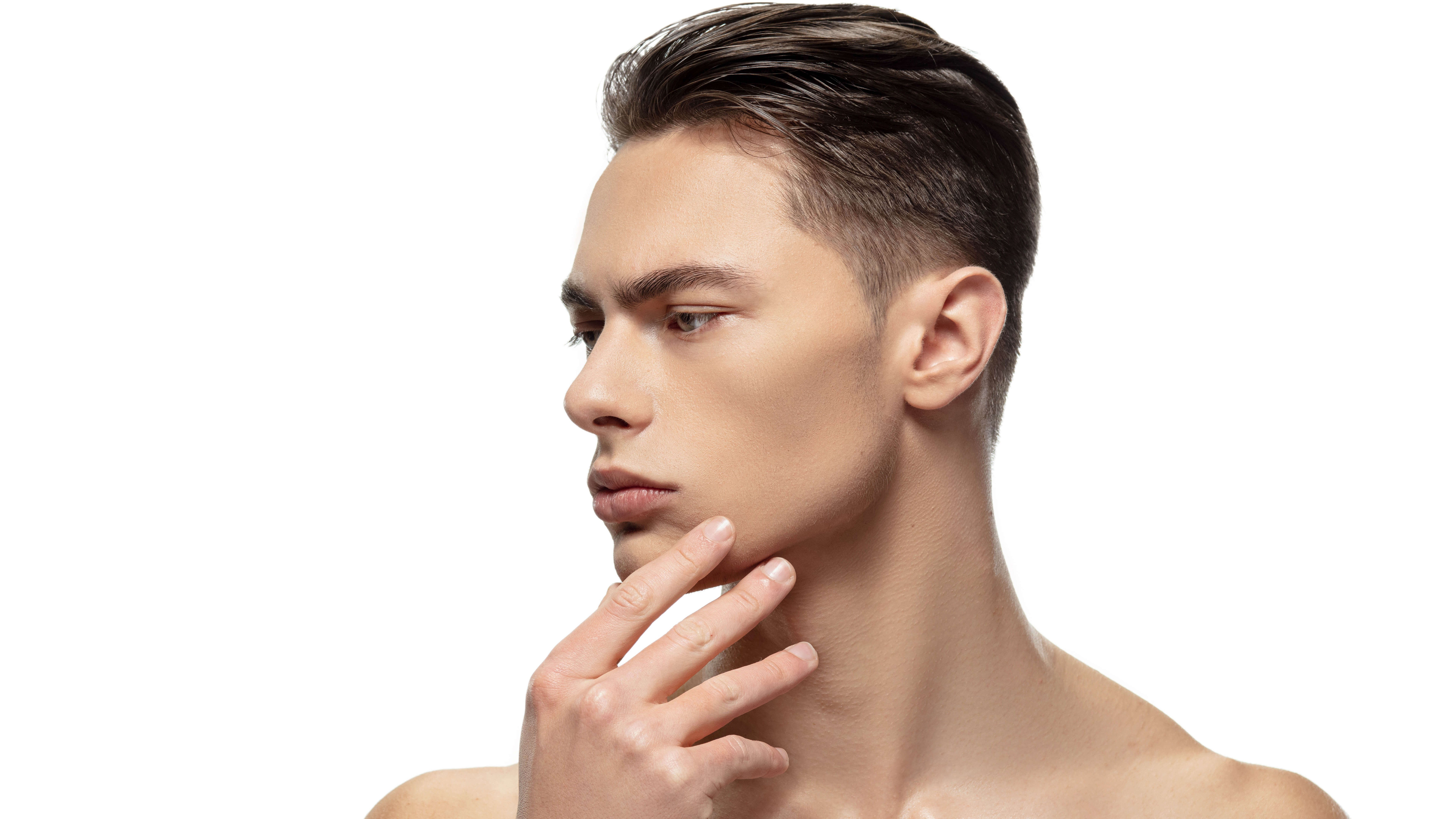 A structured jawline helps contour your face and reduce the look of sagging skin. The jaw is one of the most integral parts of a youthful face, so at the first signs of sagging, many look for double chin removal options to redefine their jawlines.
The expert team of medical injectors at SkinSational MedSpa in El Paso, TX understands the importance of maintaining a youthful look and offers KYBELLA for clients who are looking to strengthen their jawline without invasive surgery.
Below, we'll look at how this nonsurgical, injectable solution can help give a youthful contour to your face and reduce the look of a double chin.
How does KYBELLA work?
As we age, it's typically much easier to gain weight. Weight fluctuations combined with the loss of collagen and elastin over time can lead to stubborn fat under the chin (known as the submental area), which then begins to sag. Many people want to remove the first signs of a double chin and jowls when they see it in the mirror.
SkinSational MedSpa in El Paso, TX offers KYBELLA, a nonsurgical treatment for submental fat to help reduce a double chin and restructure the jawline. KYBELLA is a synthetic version of deoxycholic acid, which has the ability to break down fat cells. This nonsurgical injection is a much less invasive treatment than liposuction.
Can KYBELLA strengthen my jaw?
When KYBELLA helps with double chin removal by dissolving fat cells underneath the chin and upper neck area, patients typically see a visible reduction in their double chin or jowls. And with the fat gone, the jawline is revealed once again.
KYBELLA works best for those who want a slimmer face and contoured jawline and are already near their goal weight. It works best for those who can't get rid of stubborn fat directly under the skin via diet and exercise.
How long does KYBELLA last in the jaw?
KYBELLA makes a great option for treating a double chin or jowls because once it dissolves the fat cells, they do not regenerate. That means your contoured jawline should last for years.
Each patient will have an individual treatment plan to address their unique issues and facial features. Some people only need one 15 – 20 minute appointment for KYBELLA injections, while others may need 3 – 4 to achieve optimal results. These treatments can be spaced 3 – 4 weeks apart. But once the fat dissolves, the effects are long-lasting.
While there may be minor swelling beneath the chin afterward, there's no downtime, and you can leave the office almost immediately after the procedure. The injections do not require anesthesia, only a numbing topical ointment.
Most patients see their final results around 12 weeks after their final treatment.
Get KYBELLA for a defined jawline in El Paso, TX
If you feel like you have noticeable fullness around or underneath the chin and are searching for double chin removal options, there's no reason to let your confidence take a hit. Quick and easy KYBELLA injections may be able to help you get your youthful jawline back and give you a slimmer, more youthful face.
Schedule a consultation with a member of our expert team of aesthetic injectors at SkinSational MedSpa in El Paso, TX to find out more.