How Can JUVÉDERM® Enhance the Cheeks?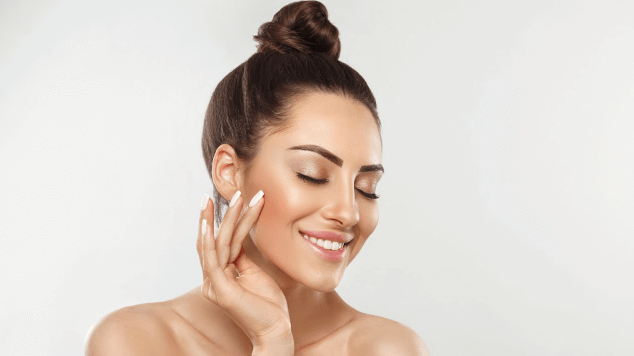 During our younger years, our bodies produce hyaluronic acid to help the skin naturally retain moisture and volume. This gives the skin a smooth, supple appearance. As we age, hyaluronic acid production slows down, causing the skin to thin and the complexion to appear sunken or hollow. At SkinSational MedSpa, our expert team of aesthetic injectors works with patients throughout El Paso, TX to combat signs of aging and restore volume to the facial skin with the help of JUVÉDERM treatments.
What is JUVÉDERM?
JUVÉDERM is an FDA-approved dermal filler that is carefully injected into the skin to restore volume to the face and neck. For many years, patients have been using JUVÉDERM treatments to rejuvenate aging skin and smooth out unwanted fine lines and wrinkles. At SkinSational MedSpa, our team works with each patient to create customized treatment plans to meet their unique cosmetic goals.
What's the difference between JUVÉDERM and BOTOX®?
JUVÉDERM is a hyaluronic acid-based injection that's administered under the skin to add volume and reshape or balance the face. BOTOX is a wrinkle relaxer that's injected directly into muscle tissue to halt contractions and allow the overlying tissue time to rest and heal. Both JUVÉDERM and BOTOX are used to address signs of aging and, in some cases, are used simultaneously to produce gorgeous results. Consult with our team to help you determine which treatment option is right for you.
What areas can be treated with JUVÉDERM?
Men and women use JUVÉDERM to commonly treat any of the following areas:
Cheeks
Nasolabial folds
Lips
Under Eyes
Chin
Nose
JUVÉDERM injections are used to restore balance and symmetry to the face, diminish fine lines and wrinkles, and add volume to facial features that have sunken with age.
How can JUVÉDERM enhance the cheeks?
With age, the natural plumpness of the cheeks can droop and sink, giving the complexion a tired, hollowed appearance. A patient may decide to have JUVÉDERM treatments injected into the cheeks to restore volume and plumpness, giving the complexion a natural, youthful look.
How the treatment process works
Injections take just minutes to complete and are administered at SkinSational MedSpa by one of our expert team members. Local anesthesia is available for additional comfort during your session. JUVÉDERM is carefully injected into each treatment site just under the skin. Once your session is complete, you may return home or resume normal daily activities.
Is there any downtime after JUVÉDERM injections?
JUVÉDERM treatments generally require little to no downtime. Many patients will experience temporary swelling or tenderness at each injection site, which will subside within a few days. Our team will recommend that you avoid certain activities for the first week to optimize results, including:
Tanning or excessive sun exposure
Exposing your skin to extreme temperature changes
Consuming alcohol
Participating in strenuous exercise
Will my results look natural?
After the initial swelling goes down, it may take a few days for your JUVÉDERM fillers to settle into their new position. Our expert team skillfully provides JUVÉDERM injections to produce beautiful, natural-looking outcomes.
How long do JUVÉDERM results last?
Depending on your treatment plan and how well you adhere to recovery instructions, JUVÉDERM results can potentially last up to several months. Consult with our team for follow-up sessions to maintain your desired cosmetic results.
Learn more about the benefits of JUVÉDERM treatments
If you reside in or near El Paso, TX, and would like to safely restore volume to your cheeks or other facial features, contact us at SkinSational MedSpa and schedule an appointment today. Our expert team of aesthetic injectors looks forward to working with you and helping you achieve smoother, younger-looking skin.